Rob Kirby, PT, DPT
email hidden; JavaScript is required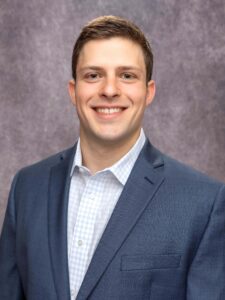 Rob grew up playing soccer and basketball for Benedictine Military School in Savannah, Georgia. He was studying chemistry at Georgia State University when he developed debilitating hip pain. Through his experience being a patient as well as a physical therapy technician, he developed a specific interest in the rehabilitation of chronic injuries.
Rob pursued this interest as a physical therapy student at Emory University, where he also completed advanced coursework in manual therapy, orthopedic movement systems, dry needling, and yoga. Outside of the classroom, Rob has pursued alternative treatment techniques to enhance his understanding of principles governing athletic function, dysfunction, and exercise progression.
After battling chronic pain for 5 years, Rob was scheduled to have hip surgery. However, by utilizing neuromuscular reeducation exercises and self stretches, he was able to avoid surgery. Rob has incorporated a unique approach that focuses on using long-duration contract-relax stretching, end-range isometrics, and full- range of motion exercises to help his patients get out of pain and take control of their athletic careers. He has worked with high school, collegiate and professional athletes in various sports.
Outside of the clinic, Rob is an avid jiu-jitsu practitioner. He enjoys staying active any way he can, whether it's working out in his garage gym with his wife, Olivia, or playing pick-up basketball.
Rob is a member of the American Physical Therapy Association (APTA) and the National Strength and Conditioning Association (NSCA).