Rob Schneider, MS, PT, ATC, SCS
email hidden; JavaScript is required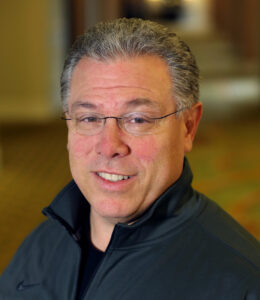 Throughout his remarkable career, Rob Schneider has been dedicated to the care of athletes across all age groups. His patient-centered approach and unwavering commitment to extra ordinary results have earned him a stellar reputation. Rob has worked with professional, collegiate, high school, and youth baseball athletes, serving as both a physical therapist and athletic trainer at various levels, including high school, Division I, and professional sports.
During his time at UNC-Chapel Hill, Rob collaborated with football, wrestling, men's lacrosse, and field hockey teams, while also supervising graduate students across all sports. His primary focus has been on the rehabilitation and prevention of shoulder injuries, an area in which he has authored and co-authored textbook chapters and contributed to scholarly research.
Rob's expertise extends beyond his clinical work. He participated as an evaluator in the first-ever MLB Draft Combine and continues to collaborate with fellow researchers to explore ways to prevent youth injuries in throwing sports. In his personal life, Rob is an avid fan of the Yankees and the FB Giants, and he enjoys spending his free time hiking, weightlifting, and supporting Tar Heel Sports. He shares his life with his wife, Anne Marie, and their two daughters: Alex, a meteorologist in Greensboro, NC, and Julianne, a GT BME graduate residing in Providence, RI. Accompanying him on his hiking adventures as an empty nester is his loyal companion, his dog Diesel.