Are you ready to take the Sports Rehabilitation Center Challenge?
We are pleased to present THE SPORTS REHABILITATION CENTER challenge:
Take a picture of yourself in a SRC shirt while in a unique or exotic place, or just doing something unusual.
Tag The Sports Rehabilitation Center on Facebook
We will post pictures on our website as we receive them.
Each quarter we will chose a winner based on the most "likes".
The winner will get dinner for 2 at a fine Atlanta restaurant and the SRC will make a donation to a charity of your choice.
Let the competition begin!!
(Brian has set the bar high with this picture, but fear not, this is NOT an official entry).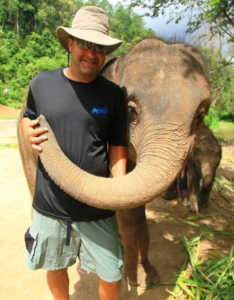 If you have not received your SRC shirt, come by any of our locations!