Elizabeth grew up in Atlanta, attending The Lovett School ' 09, where she participated in basketball,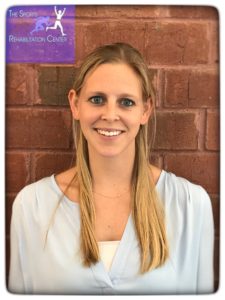 cheerleading, and gymnastics before pursing her Bachelor's degree in Health and Exercise Science from Wake Forest University ' 13. She then went to earn her Doctor of Physical Therapy from
Columbia University ' 16, where she enjoyed exploring Manhattan for several years.  After graduation, she returned home to begin her career. Elizabeth enjoys working with a variety of patients and aims to instill knowledge and confidence needed to regain function and improve their overall fitness. Outside of physical therapy, Elizabeth enjoys coaching basketball and gymnastics/cheerleading, water skiing, and traveling.
—
Elizabeth Selman Rudd, PT, DPT, CSCS