Rhett Roberson, PT, DPT, OCS, Cert. SMT
email hidden; JavaScript is required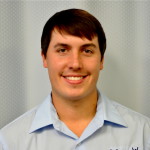 Rhett is a graduate of Georgia State University's Doctor of Physical Therapy program and has been practicing as a physical therapist in orthopaedics and sports for over 3 years. He was a graduate of Mercer University's inaugural Residency in Orthopaedic Physical Therapy program. During the residency program he practiced at Georgia Rehabilitation in Newnan, GA and was mentored by physical therapist and international educator Russ Foley. He has since secured a board certification as an Orthopaedic Clinical Specialist (OCS) to distinguish him as a leader in the provision of physical therapy for orthopaedic conditions. He is also an APTA credentialed Clinical Instructor and holds advanced training/certifications in dry needling, spinal mobilization and manipulation, kinesiotaping, and neurodynamics.
Rhett has been a member of the Physical Therapy Association of Georgia (PTAG), America Academy of Orthopaedic Manual Therapy (AAOMPT), and the American Physical Therapy Association (APTA) including the orthopaedic and sports sections since 2007. He has served on the Physical Therapy Education and Research Foundation board since 2011, assisting in the provision in scholarships and grants for exceptional students and progressive researchers in the state of Georgia's physical therapy programs.
Rhett has served as an adjunct faculty member at Mercer University assisting in Applied Anatomy and Musculoskeletal courses since 2011. He is currently course co-coordinator for Musculoskeletal courses in Mercer's 2nd year core curriculum.
As a graduate from the University of Georgia, Rhett is an avid college football fan and enjoys playing sports, hiking, cycling, mountain biking, kayaking, running, and golfing in his free time.